Sleeping
Penthouse
Penthouse Suite Ebony
Two beautiful penthouse suites with a magnificent view located on the twelfth floor of our hotel tower. On the first floor you'll find a spacious living room with spacious seating area and cozy fireplace, flat screen television with Dolby surround sound speaker system, free coffee and tea facilities, a 6-person dining area, desk, toilet, lighting plan, internet connection, wireless internet and a balcony with a comfortable seat.
On the second floor you'll find the spacious bedroom with seating area, TV, wardrobe, lighting plan and access to the bathroom which is equipped with a rain shower, design sink, separate toilet, 1-person whirlpool and TV. The bedroom also provides access to the second terrace. You can choose the Penthouse Suite "Ivory" (white) or the Penthouse Suite "Ebony (black)!
As a hotel guest you can make use of our luxury Toucan Sports Club, Jack's Casino (21 years old) and our other facilities free of charge. Moreover, free parking and unlimited use of free WiFi are available.
A maximum of two extra beds can be requested for €16,- per bed per night.
Breakfast at a rate of € 17,00 p.p
• Monday / Sunday from 6:30 am to 11:00 am.
• From 7:30 am to 10:30 am, you can have your breakfast delivered in your room.
Room service
• From 8:00 am to 23:00 pm.
We charge € 12.50 for room service.
Pets
Pets are not allowed in this type of room.
Book Penthouse Suite Ebony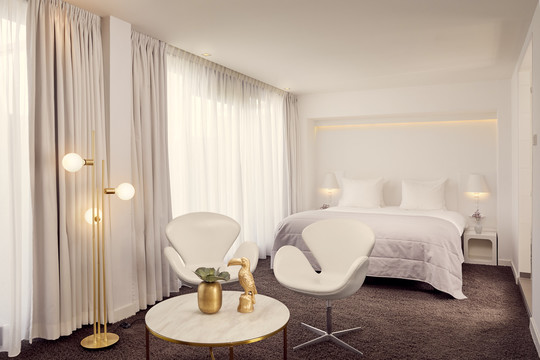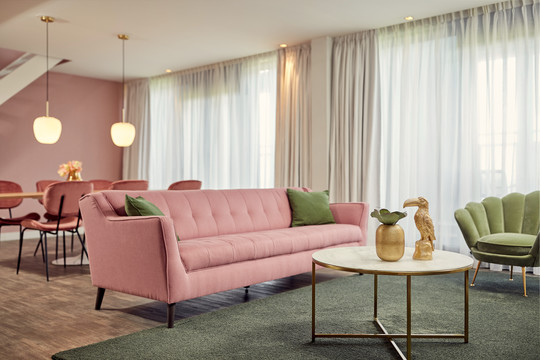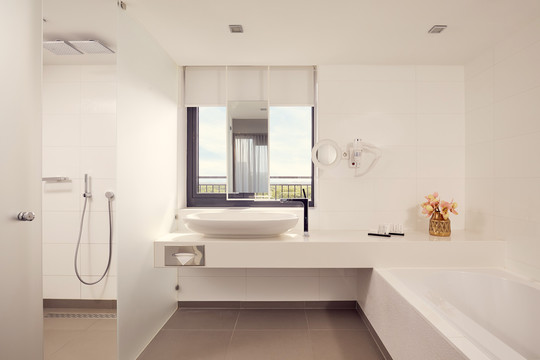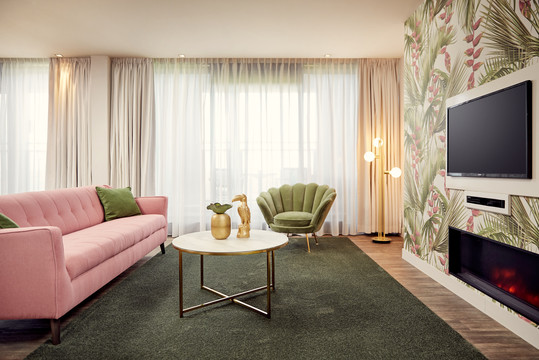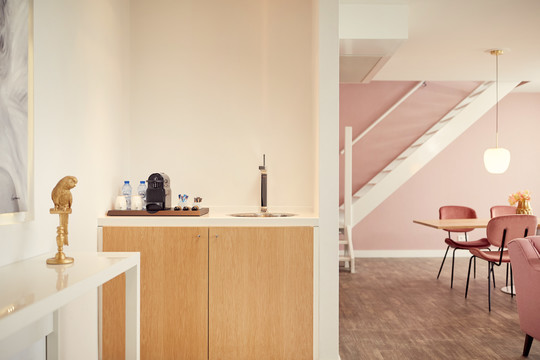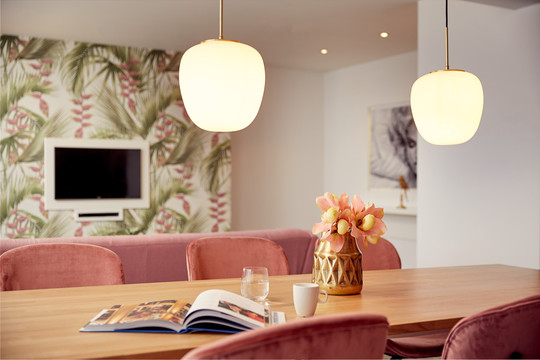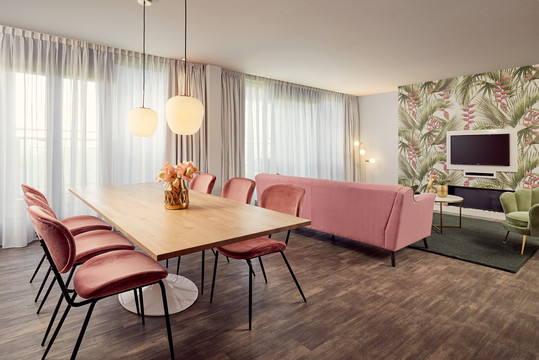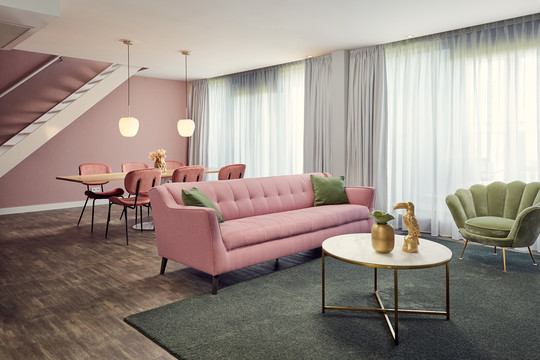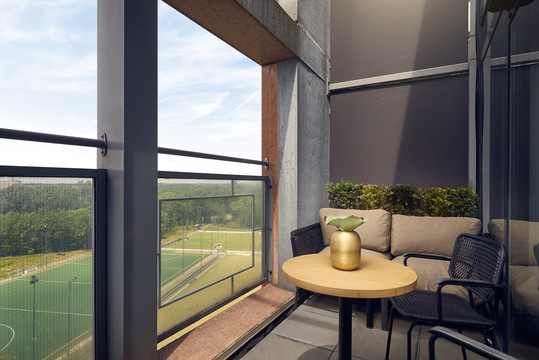 Beautiful suite featuring 2 floors with a magnificent view, located on the twelfth floor of our hotel tower. On the first floor you'll find a spacious living room with a spacious seating area and a cozy …